UseMyFunds is a casino deposit method that allows you to move funds from your bank account to your casino account without revealing your private details to the casino site in question. In a way, UseMyFunds acts as a buffer between your bank and your gambling account.
Deposits made via UseMyFunds are processed quickly and with minimal hassle. There's no need to first fund a third-party e-wallet and then move your money from there to your betting site. Instead, UseMyFunds facilitates the transaction with no stopover – money is moved from your bank to your casino site in real time.
Rank
Casino
Bonus
Rating
Visit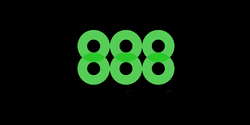 Back when the company first opened for business, it went by the name "UseMyBank" and primarily served the Canadian and UK markets. They rebranded a while back and changed the name to UseMyFunds. Today, this deposit method is available in 55 countries.
How to Deposit with UseMyFunds
To use this deposit option, you must have an account at a supported bank in one of the 55 supported countries. UseMyFunds only works with major banks that offer online banking. You can visit this page at the UseMyFunds website to see a complete list of supported banks sorted by country.
Once you've verified your bank is supported, the rest of the deposit process is simple. Just log in to your casino site, visit the cashier and choose "UseMyFunds." You will then be redirected to a secure page hosted by your bank. There, you will log in to your bank's online banking feature. If you don't have online banking set up with your bank, you'll need to call them to set it up.
Logging in to your bank's online banking service verifies that you are indeed the owner of the bank account. From there, just choose a deposit amount and your funds will be moved to your casino account.
It is not necessary to sign up for a separate account at UseMyFunds in most cases. Certain payment options such as pre-authorized debit in Canada and buyers who use an international PIN device are asked to set up a free account at UseMyServices.com. However, this probably won't affect you. Most people can simply log in to their online banking and complete the transaction instantly.
Why You May Like UseMyFunds
The greatest advantage offered by UseMyFunds is convenience. It's nice to just log in to your casino account and then complete your deposit by logging in to your existing online banking account. At no point are you asked to sign up for some new account or required to find your debit card and type in the numbers. Your transaction is completed in just a few quick clicks.
Additionally, UseMyFunds provides an additional level of security. If you're not too keen on sharing your credit card or bank account number with your online casino, UseMyFunds serves as a nice alternative. All your payment details are kept confidential from beginning to end.
Finally, UseMyFunds is a fast deposit method. Your bank knows how much money you have so there's no wait time while your deposit is "cleared." As soon as you confirm the deposit, the money becomes available in your betting account.
Why You May Not Like It
The biggest disadvantage of UseMyFunds is the fact that it is only supported in certain countries by certain banks. If you don't have an account at one of the major banking institutions in your country, you'll have to use a different deposit method.
Secondly, UseMyFunds only acts for money going in unless you live in Canada. It cannot be used to receive payouts from casinos. This isn't a huge disadvantage though because most online casino sites in supported countries offer normal bank wire and ACH payouts. You do have to give the casino your banking information to receive a payout in this manner, but you can also request a check if you'd prefer to keep that info private.
Receiving Payouts from UseMyFunds
Canadian bank account owners may use UseMyFunds to receive cashouts from casinos. If you live in Canada and would like to have UseMyFunds send withdrawals straight to your bank, you will need to sign up for a UseMyServices account and then download the forms to register for Pre-Authorized Debits (PADs).
Next, complete those forms and then return them via e-mail, fax or regular mail. UseMyBank will then send two small deposits to your bank account to verify all account information is correct. Once you confirm those deposits, you can start receiving payouts through UseMyFunds.
Is UseMyFunds Available in the United States
Yes, but UseMyFunds is UIGEA compliant and therefore cannot be used by Americans to make deposits to casino sites. You can use this service for other online purchases, but not for internet gambling.