We are fortunate to have a functional and well-regulated online gambling industry here in Italy. Laws passed in 2007 and 2010 ultimately led to today's environment in which we can play at licensed casino sites with little worry regarding the fairness of the games and security of our money.
Licensed Italian Casino Sites
Rank
Casino
Bonus
Rating
Visit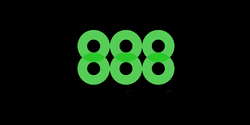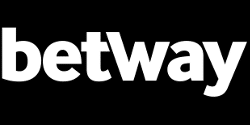 Italian casino sites are permitted to offer all the same games we know and love from the real world as long as they are licensed by L'Agenzia delle Dogane e dei Monopoli (which serves as our gaming regulator). It is no longer necessary to play at questionable offshore casino sites thanks to our regulated system.
While we strongly recommend the above gambling websites, many more also host licenses to operate in Italy. If you find yourself looking elsewhere to play games online, the best way to determine whether or not a site is licensed is to look at the domain name. All licensed online casinos in Italy must be hosted on domains ending in ".it."
There are numerous advantages to sticking with licensed gambling sites rather than doing business with offshore providers. For one, licensed sites are better situated to handle real money deposits and withdrawals. License holders are well-integrated in the Italian banking system. This means you can use your credit card, any number of e-wallets and prepaid gift cards such as those provided by Postepay.
Our regulators have also done a commendable job at keeping up to date with the latest developments in gaming. In 2016, Italy became one of the first countries to bring eSports gambling under the regulatory umbrella. Several operators have since become licensed to offer real money bets on eSports events such as League of Legends, Dota 2 and other games. Every form of gambling, betting and poker is licensed to some degree in Italy today.
Online Gambling Law in Italy
Italy's gambling laws balance a fine line between strictness and leniency. Operators could rightly call the laws strict due to the degree to which authorities enforce the many regulations that shape the industry. Players could rightly call the laws lenient due to having no duties other than to play at licensed online casinos and have fun.
Laws enacted in 2010 and then updated periodically since then set the stage for online gambling in Italy today. Current laws regulate every major form of gaming to include online casino games, sports betting, poker, eSports betting, horse racing, bingo, betting exchanges and games of skill. Many operators are licensed to offer every form of online gaming under one roof.
Companies headquartered in any European Economic Area country are welcome to apply for licenses to offer real money casino games to Italians. Approved operators must pay a €50,000 to €350,000 licensing fee and are then subject to the regular corporate tax rate in addition to taxes levied on each type of gaming offered. Online casino games are taxed at a rate of 0.6% of turnover while poker and exchange betting are taxed 20% of gross revenues. Sports betting is charged 3.5%, horse racing around 10% and skill games at 3%.
These tax rates are, in our opinion, the one thing lawmakers got wrong when drafting the current gaming laws. These are some of the highest tax rates among countries that have legalized online gambling. For example, the 0.6% rate on casino game turnover may not sound like much, but that charge is levied on the total sum of all bets placed on casino games. That is quite excessive when you consider that many online casino games have payout rates in excess of 95%.
On a more positive note, Italy is selective to whom it awards gambling licenses. Any company applying for a license must have more than €1.5 million in gambling turnover over the past two years and must prove that it has the technical ability to run a large gaming website. Furthermore, companies must demonstrate strong financials and show that they employ qualified administrators.
Altogether, the gambling laws in Italy provide for strong player protections and a stable industry. Tax rates may be on the high side, but Italy's online casino industry has shown strong growth since the first legalization effort came into effect.
Banking Options at Italian Casino Sites
Licensed Italian casino sites are treated as legitimate businesses and may use the same banking options as online retailers. What this means for players is you can use the same payment methods to play real money games as you could to purchase something online. Credit cards, Neteller, Skrill and more are all accepted by licensed operators.
Funding your gaming account is as simple as signing up, logging in and visiting the cashier. All available deposit methods are listed in that area and all you need to do is choose the one that works best for you.
Credit cards work best for anyone in a hurry. Deposits made via credit or debit card are processed instantly and the fees are manageable. The one downside to funding your gambling account with a credit card is that your online casino may not be able to process withdrawals back out to your card. In that case, your winnings will be sent back to you via electronic funds transfer, check or credited to an e-wallet account.
E-wallets such as Skrill and Neteller take a little more time to set up as they require you to sign up for an account before you can use them to play online. The advantage is that once you do have an e-wallet account, it can be used to make deposits and receive withdrawals instantly.
Finally, gamblers may also use Postepay prepaid cards issued by the Italian Post Office. Postepay offers several advantages. For one, they can be purchased in-person with cash. Postepay cards also provide an additional layer of security because they do not need to be linked to your bank account. If you're not comfortable sharing your banking details or credit card number with your gambling site, you can just pick up a Postepay card with cash and then use that to make your deposit.