Entropay is a prepaid virtual debit card that you can use anywhere Visa is accepted. This deposit method is popular at online casino sites thanks to its ease of use and ability to provide anonymity for customers. If you've had problems depositing with your regular credit card or would prefer a more anonymous method of depositing, Entropay is for you.
Most gambling sites are happy to accept Entropay deposits as well. The company has been in business for years and is trusted by both customers and merchants alike. Further boosting its credentials, Entropay is licensed and regulated by the UK's Financial Conduct Authority (FCA).
Rank
Casino
Bonus
Rating
Visit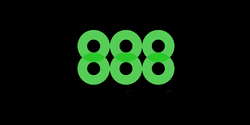 Entropay is used primarily as a deposit method but it is also capable of receiving withdrawals from casino websites. If a casino doesn't offer Entropay as a withdrawal method, it will instead pay your winnings via direct bank transfer or some other method. Any funds that you have on your virtual card can be used to deposit, spend online at other retailers or withdrawn straight to your bank account.
How Entropay Casino Payments Work
You can get started by visiting the Entropay website and signing up for an account. After that, they'll set you up with a virtual Visa complete with a 16 digit card number. You can then fund your virtual Visa by logging in to your Entropay account and sending funds via credit card, debit card or electronic funds transfer. Once you have some money on your card, you can use it anywhere Visa is accepted.
When you make a deposit with Entropay, you do not have to provide your name, address or personal credit card number. Instead, you give the casino site your Entropay card number and type in "Entropay User" as your name. This information is all you have to provide to fund your account and gamble for real money.
My personal experience with Entropay was positive. I used it for a while as my primary deposit method and found it easy to use. All I had to do was sign up for an account and then Entropay gave me a virtual debit card complete with a unique card number, security code, expiration date and private name. I never once had a problem making a deposit with my virtual card.
There are three primary advantages to using Entropay as a casino deposit method:
Anonymity: Your personal details and banking information are never revealed to the casino site
Prepaid: You can only spend what you have on your card. This makes it much easier to keep your spending under control
Multiple Currencies: Entropay supports 14 currencies and can perform currency conversions at current exchange rates
Fees and FAQs
Getting started with Entropay is free but there are charges for certain activities:
Opening an account: Free
Receive your virtual Entropay card: Free
Load your account with a personal credit or debit card: 4.95%
Currency exchanges: 2%
Making a deposit with Entropay: Free
Receiving a withdrawal: 1.95%
Does Entropay offer a physical prepaid card?
At one point, Entropay offered a physical plastic card that you could use in the real world. They have since discontinued this service but say they have plans to bring it back in the future.
Can I use Entropay to withdraw?
Entropay can be used to receive withdrawals from casino websites at a 1.95% fee. You can then withdraw those funds from Entropay to a personal credit or debit card at a flat fee of $6 / £3 / €4.50.