Three Card Poker is an easy-to-learn, action-packed game that can be found at casinos around the world. Online Three Card Poker sites may sometimes refer to it as "Tri Card Poker" but the game is the same whatever it's called. Your goal in the game is simple: get the best possible three card poker hand and win money.
But before we get ahead of ourselves, we first need to find a quality place to play the game online. There are many sites with Three Card Poker out there so you'll never suffer from a lack of options. The real difficulty is in finding the best casino sites in terms of safety and quality. Worry not; I've already done the hard work and have a list of the best 3 Card Poker sites right here:
Rank
Casino
Bonus
Rating
Visit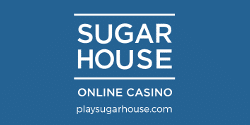 So why do I consider these three card poker websites the best? Well, it goes further than the simple fact that each hosts real money Three Card Poker online. Even more important is the fact that these are all safe and respected places to play. I have personal experience with each of the above sites and am proud to vouch for them as safe, legitimate operators.
In addition to that, I've always been impressed with the software and overall sense of quality displayed by these casinos. Between functional, aesthetic software and competent customer support, these sites go above and beyond simply offering you a place to play. They make it a pleasurable experience from your first deposit all the way through to your last withdrawal.
If you'd rather strike out on your own to find a place to play, make sure you do your research before you deposit anywhere else. It's important to remember that almost anyone can set up a legitimate-looking casino site if they have the money and know-how. In some countries, there is no oversight over online gambling. That's the primary reason I like to stick with operators based out of countries that exert some control over the industry.
Research goes a long ways in ensuring you receive a fair game and that your money is kept safe. It helps to look for certain "red flags" that indicate trouble in paradise. Some of these red flags include:
The casino site has no accreditation from a respected licensing authority
A casino claims to have a license, but you cannot find this information on the licensing website
The casino is the subject of many complaints on review websites and discussion forums
You've never even heard of the casino in the past
The casino promises huge deposit bonuses but offers no detailed information regarding the terms and conditions
You call customer support with a test question and they don't answer/give you a vague answer or otherwise come across as "sketchy" or unreliable
Something doesn't seem right even if you can't put your finger on the exact cause of your unease
These are just a few of the issues that should give you pause when looking for a place to play 3 Card Poker (or any other game) online. Most casinos are perfectly safe places to play, but there are enough bad actors out there that it is wise to exercise caution. Be skeptical, do your research and keep your eyes open for red flags.
How to Play Three Card Poker
3 Card Poker is essentially two games in one. At the beginning of each hand, you have the option to participate in both games or just one. Most people end up just playing in both games since you can play both games at the same time. The only real difference is in how winning hands are paid.
Ante and Play Wager
This is the primary game in 3 Card Poker. You can participate in this game by placing a wager in the "ante" spot marked on the table layout. After you pay the ante wager, you and the dealer are each dealt three cards. You may look at your own cards but the dealer's cards are dealt face down.
Now, take a moment to look at your cards. If you like what you see, you may continue in the hand by placing an additional wager equal in size to the original wager. So if you started the game by placing a $5 ante, you would now place an additional $5 bet.
If you don't like your three cards, you may concede the hand by folding. You lose your original wager but are not obligated to put any more money at risk. If you choose to place the second wager and continue, the game proceeds to the showdown.
Qualifying: Before the payouts are awarded, the dealer checks to see if his hand qualifies. His hand only qualifies if his hand consists of at least a queen-high or better. If the dealer fails to qualify, you are paid even money on your ante and your raise bet is returned to you without any winnings.
Showdown: If the dealer does qualify, your hands are compared. If the dealer's hand is better than yours, you lose both bets. If your hand is better than the dealer's hand, you are paid even money on both your original ante and your raise bet. Your ante bet receives additional payouts if you have a straight or better.
The following bonus payouts are awarded to your ante wager if you have a straight or better:
Straight: 1 to 1 payout
3 of a Kind: 4 to 1 payout
Straight Flush: 5 to 1 payout
Pairs Plus Wager
This is the secondary game in Three Card Poker. If you would like to place this wager, place your money on the table in the spot marked Pair+. This game simply awards payouts if you end up with a pair or better. Payouts in the Pair Plus wager are awarded regardless of the dealer's cards.
As long as you don't fold, you will qualify for the following payouts if you end up with any of the following hands:
One Pair: 1 to 1 payout
Flush: 4 to 1 payout
Straight: 6 to 1 payout
Three of a Kind: 30 to 1 payout
Straight Flush: 40 to 1 payout
Three Card Poker Strategy
Three Card Poker strategy is simple because the only decision you make is whether to stay in the game or fold. Any time your hand consists of the cards Q-6-4 or higher, you should stay in. If you're dealt any paying hand, you would also stay in for obvious reasons.
If all you have is a high card, stay in if that high card is an Ace or King followed by any other cards. If you have a Queen, stay in if your secondary card is a 6 or higher. If you have a Queen and a 6, stay in if your third card is a 4 or higher.
For example, let's say you're dealt the hand K-2-3. Your high card is higher than a queen, so the optimal play would be to stay in. There's enough of a chance that the dealer fails to qualify that is better to stay in than to fold.
Now, let's say you're dealt the hand Q-6-5. This one is much closer, but it still warrants staying in. Your highest card is a Queen, so you move down to the next card. This one is a six, so you move down to the next card once again. Your lowest card is a 5, and since that's higher than 4, the best play is to stay in.
Does that sound too complicated? Here's another way to look at it:
Stay in if you have any pair or better
Stay in if you have any Ace or King in your hand
Stay in if you have a Queen and your second card is a 7 or higher
If you have a Queen and a 6, stay in if your third card is a 4 or higher
Fold if you have anything less than Q-6-4