NYX Gaming Group is a multinational gaming technology provider that is involved in every aspect of gambling including the production of real money casino games, sports betting platforms and online poker networks. This is one of the most prolific gaming software providers on the market with its casino division alone providing games to more than 170 casino sites in regulated markets around the globe.
To date, NYX has released more than 600 games of all types for some of the internet's biggest casino sites. In addition to casino games, NYX is also involved in developing products for online bookmakers, poker sites, bingo sites, lotteries, social gaming companies and retail betting operations.
NYX Gaming has also acquired gambling licenses in multiple regulated jurisdictions. Some jurisdictions in which NYX Gaming is licensed include British Columbia, the UK and the United States.
Best Online Casinos with NYX Games
Rank
Casino
Bonus
Rating
Visit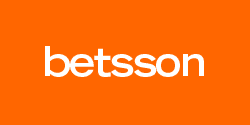 NYX Gaming: In-House Studios
Going beyond the sheer size of this company's digital footprint, NYX is different than other casino software providers in that it does not work as a single provider of casino software. While NYX does develop its own casino games, it also houses four independent gaming studios that each produce games under their own direction.
These include:
NextGen Gaming
NextGen Gaming is a formidable player on the gaming scene in its own right with a reputation for developing high-tech slots. NextGen games are characterized by advanced graphics and unique gameplay enhancements.
For example, some NextGen slots offer a "SuperBet" feature that gives players the option to unlock new features or enhancements by placing a small additional bet. Games with the SuperBet feature can still be played without any penalty at all if players choose not to activate the extra features, but the option remains open at all times.
One other feature found in some NextGen games is called "Slide a Wild" which allows the player to actually place wild symbols where you want on the slot. As a player, the advantage here is more than an illusion of control; you can place the wild symbol in a location that increases your odds of hitting a rare, large jackpot or perhaps place the symbol somewhere else to increase your odds of hitting more frequent, smaller jackpots.
Some NextGen games include:
Batman
Green Lantern
Monster Wins
Robin Hood: Prince of Tweets
Game360
Game360 is an Italian based casino games developer that is quite capable despite the entire team consisting of just eight employees. Not only do they develop high quality slots and table games, but they also work with online casinos to move their existing games to mobile applications. The people at Game360 pride themselves in coding specifically for different device and using all the little unique capabilities offered by each operating system (iOS, Android, etc.) to deliver games that function very well on every device.
Game360 also offers similar functionality for online sports betting sites. Existing operators can contract with Game360 to make their existing websites fully functional on all mobile devices. This includes moving not just the betting interface over to mobile, but also news feeds, statistics and other features provided by the operator.
Some Game360 games include:
Speed 4 Money
Lucky Kingdom
El Paso Saloon
Lucky Day
Side City Studios
Side City Studios is a Canadian software and graphics design firm that was founded in 1999 and purchased by NYX in 2016. Side City has experience in all types of graphic design and 3D modeling, but has always had a primary focus on gaming.
Prior to being picked up by NYX, Side City Studios already had diverse portfolio of gaming clients who contracted with Side City to provide graphics, sound and animation services as well as complete casino games. Side City's clients include both land-based and online casinos.
Some Side City games include:
Coral Reels
Egyptian Rise
Dia de los Muertos
Bavarian Fest
IceCap Studios
IceCap Studios is another Canadian firm that works closely with Side City Studios on NYX projects. The team at IceCap consists of just five people who specialize in developing high quality graphics and animations for slot games in an effort to increase the player experience.
NYX Gaming Efforts in Sports Betting and Online Poker
In 2016, NYX completed a €270 million acquisition of OpenBet to expand its reach in the world of online sports betting. Even before the acquisition, the OpenBet platform was used by most of the world's largest bookmakers including William Hill, Ladbrokes, William Hill and more. The purchase gave NYX a major inroad to sports betting to go along with its already extensive work in online casinos and poker.
The OpenBet platform allows sports betting sites to offer coverage of sports betting events around the world with many options for operators. With OpenBet, an online bookmaker can offer thousands of events every day with customized odds or automatically-generated odds derived from algorithms in all different formats including fixed-odds wagers, parimutuel wagering, in-play betting, phone-in betting and integration into live betting venues.
NYX purchased the OnGame Network in 2014 to further expand its footprint in online poker, but later sold OnGame to an undisclosed third party. However, NYX retained rights to deploy the software in the United States to give NYX a leg-up if and when legal online poker proliferates in the US.