Amaya Inc. is a large gaming company that is best known for its ownership of the Rational Group, which includes the world's largest poker site, PokerStars. The Amaya Gaming Group today focuses primarily on online poker, sports betting and poker in addition to maintaining several high profile live poker tours.
Online Casinos with Amaya Games
Rank
Casino
Bonus
Rating
Visit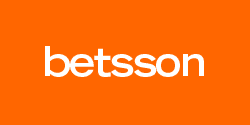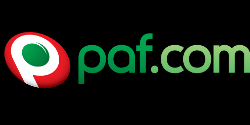 Amaya became the world's large online gaming company in 2014 with the purchase of the Rational Group (parent company of PokerStars) for $4.9 billion. PokerStars remains the key driver of revenue for the Amaya Group, but they have since expanded into additional verticals such as sports betting, casino games and daily fantasy sports. In all, Amaya reports more than 108 million registered customers and maintains active gaming licenses in 17 jurisdictions.
Many of the world's biggest casino sites integrate Amaya technology to some degree. In its business-to-business division, Amaya developed some games completely in-house and contracts with other software providers to offer a diverse set of games to client casino sites. If an online casino uses Amaya, that casino automatically has the ability to offer games from multiple providers such as Aristocrat, IGT and others.
It is interesting to note that Amaya often worked closely with some of its most direct competitors when it had an active B2B division. For example, Betsson operates an online poker room and sportsbook that compete heads-on with PokerStars and BetStars internationally but nonetheless Amaya slots can be found in the Betsson Casino lobby. These working relationships between the competitors allow operators like Betsson to offer a great game variety to its own customers while also serving as increased revenue for the massive Amaya Group.
Despite the Amaya name being associated primarily with online poker, they did have quite an extensive collection of online slots and casino games not that long ago. Their own in-house development, relationships with other software providers and outright acquisitions (such as the purchases of Cadillac Jack and Cryptologic) helped them build quite a diverse portfolio of games.
In 2015, Amaya stated its intention to exit the B2B model and focus more on driving growth by interacting directly with the customers. They subsequently sold off Cryptologic and most of their B2B operations to the NYX Gaming Group. This immediately resulted in the NYX games library expanding by some 300 titles. Amaya itself is no longer involved in providing casino games to operators, but you can still find plenty of casino sites featuring games first developed under the Amaya umbrella.
Looking to the Future
Amaya founder and former CEO David Baazov came under investigation from Canadian authorities in 2016 who believe he fed confidential information to family members regarding the then-undisclosed plan for Amaya to purchase the parent company of PokerStars. David Baazov has since stepped down as CEO and is now awaiting trial on the charges.
2015 and 2016 were difficult years for Amaya amid scandalous headlines revolving around insider trading allegations, corporate offices being raided and the CEO stepping down. Current CEO Rafael Ashkenazi stepped in for Baazov as the interim CEO in March 2016 and later became the official CEO, a position which he retains today.
Amaya appears to have turned things around to a more positive direction under the leadership of Ashkenazi. One of the most important things he has done as the CEO is to take Amaya away from depending entirely on poker revenue. The demise of the online poker market in the United States combined with increasingly skilled poker players chewing through the fish have served to put a dent in online poker's reputation as a money-printing machine for operators.
Since taking over, Ashkenazi has turned Amaya toward new ventures in sports betting, daily fantasy sports and real money casino games as they look forward to a day in which online poker simply won't offer the same potential as other gaming verticals. In addition to this, Amaya is on the verge of paying off its huge debt for the 2014 PokerStars purchase.
Ashkenazi now says that with that massive debt soon to be in the rear-view mirror, Amaya will have a lot of free cash on hand and will be looking to make more acquisitions moving forward. Ashkenazi told Bloomberg that they are "very open" to acquisitions and will be especially interested in sports betting acquisitions. Amaya may have been in the news for all the wrong reasons for a little stretch there, but it's starting to look like the smart money would bet on Amaya making news for all the right reasons very soon. Investors take note: Amaya is a company worth watching.