ClickandBuy is one of the more popular e-wallet services in the world. They provide payment services for customers and merchants in a whole variety of industries, including online gambling. An account with ClickandBuy will set you up with a virtual wallet that you can fund and then use to make deposits to online casino sites and receive withdrawals.
Rank
Casino
Bonus
Rating
Visit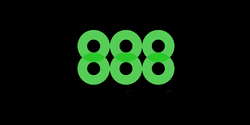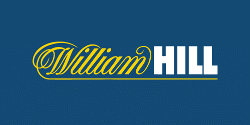 ClickandBuy was founded in 1999 as a German company but has since moved its head offices to London. The company is now a registered under the UK's Financial Conduct Authority (FCA). This should provide some peace of mind for security-minded players due to the FCA being a respected regulatory institution.
Today ClickandBuy boasts more than 14 million customers and is accepted by more than 16,000 online merchants. They offer more than 50 funding methods and process payments in more than 120 currencies around the world. If you've had trouble finding a deposit method that works for your country or currency, ClickandBuy is worth a look.
How ClickandBuy Works
ClickandBuy acts primarily as an e-wallet in similar fashion to PayPal or Skrill. You can get started by visiting the ClickandBuy website to sign up for an account. They will then have you set up a primary funding method so you can move money from your bank account to your ClickandBuy account.
Once you have money in your ClickandBuy account, you can then send that money directly to your casino account at any major gambling site. Most major casinos accept ClickandBuy so you won't have any problems finding a place to play.
Most online casino sites also support ClickandBuy as a withdrawal method. When you're done gambling, you can request a cashout to your ClickandBuy account. The funds will be sent directly to your virtual wallet. From there, you can either move your money to the next casino or have it sent back to your bank account.
All in all, ClickandBuy is a convenient deposit method. Getting started is easy and payments are processed quickly. If you like to bounce around between gambling sites, it's nice to have ClickandBuy act as a layover point so you don't have to cash back out all the way to your bank account every time you want to try a new operator.
The other advantage you get with ClickandBuy is security. When you make deposits to gambling sites using ClickandBuy, your personal banking information is not sent to the site. ClickandBuy acts as the middleman so your credit card or banking details are never shared with the casino.
Additionally, ClickandBuy comes in very handy if your primary currency isn't supported by your preferred betting site. Remember, they can process transactions in more than 120 currencies. When you're about to make a deposit, ClickandBuy shows the value of your transaction in your native currency.
ClickandBuy Fees
Most transactions are processed free of charge. There is no fee for opening an account, making a deposit or receiving a withdrawal. Most casinos charge no fees for using ClickandBuy either, but some may tack on a small fee.
The only fees most people encounter with ClickandBuy are for withdrawing money from ClickandBuy to your bank account, funding your ClickandBuy account and for currency conversions:
Currency conversion fee: 5.9%
Withdrawing money from ClickandBuy to your bank: 1.85 GBP/1.85 EUR/2.75 USD
Funding your ClickandBuy account with a credit card: 3.9%
Spending Limits
ClickandBuy enforces spending limits on a case-by-case basis for new accounts. You can increase your transaction limits by confirming specific payment methods. Typically, this will involve having ClickandBuy charge your card or account with 2 small charges. After you see those charges, you can confirm the payment method by logging in and telling ClickandBuy the exact value of those charges.